Washburn Center names Mary Bennett as Chief Development Officer
Agency leadership set to build and sustain access for kids and families while transforming children's mental health care.
MINNEAPOLIS, August 11, 2023 — Twin Cities mental health nonprofit Washburn Center for Children has named Mary Bennett, MS, as its new Chief Development Officer (CDO). With swelling demand and pressure on how mental health care is delivered, the Washburn Center is strengthening its resolve and leadership to ensure sustainability in its 140th year of community-based service.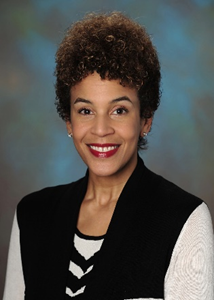 "Mary is a proven community-centered leader with extensive philanthropic experience in the health care and higher education arenas," said Craig Warren, Chief Executive Officer (CEO) for Washburn Center for Children. "Mary joins us at a critical time for Minnesota's youth who face unimaginable mental health pressures; and our team responds to record numbers of families calling."
Bennett will lead Washburn's philanthropy team to achieve the organization's annual and long-term development goals. The agency's philanthropic model is generously supported by individual, corporate and foundation donors as well as grants, all significant contributed income for the agency's financial sustainability.
"The fact is, we couldn't do the work we do without the investment of our donors; As an agency we are stymied to cover the cost of care by stagnant reimbursement rates that only cover 60%, inflation and workforce demands. It's a stark reality of a long-standing trend of underinvestment in children's mental health," Warren continued. "I'm excited for Mary's inspiring leadership to help build our capacity to serve more families."
Most recently, Bennett served as the Chief Development Officer for the McCullough-Hyde Hospital Foundation where she positively impacted patient outcomes with donor growth to enhance programs and services, patient care, and equipment and facilities.
"Washburn Center's mission is core to my philosophy of people-centered and community-based solutions at the forefront of development," said Bennett. "I'm delighted to be stepping into this leadership, in a metro area that's notable for it's generosity, and in an agency that is uniquely positioned to strengthen the community by healing kids and families."
Prior to McCullough-Hyde, she served as the Director of Major Gifts for the School of Professional Psychology and the College of Education and Human Services at Wright State University. Bennett has served on several boards that focus on access to education, the arts, financial empowerment, and the well-being of children and families. She earned a bachelor's degree in Women's Studies at the University of Michigan, and a master's in College Student Personnel from Miami University, Oxford, Ohio.
Warren was named in 2022 as the agency's first BIPOC CEO; Bennett is the third BIPOC leader to join the leadership ranks. Amber Buck, MBA, and Mohamed Omar, MS, were previously appointed Director of Equity, Diversity and Inclusion and Chief Administrative Officer, respectively. The growth of BIPOC leadership is notable as the agency continues to offer culturally responsive care for children and families; of note, more than 55% of those served by Washburn Center identify as BIPOC.