What's it like working here?
A career here creates a better future. Working at Washburn Center means changing lives, every single day.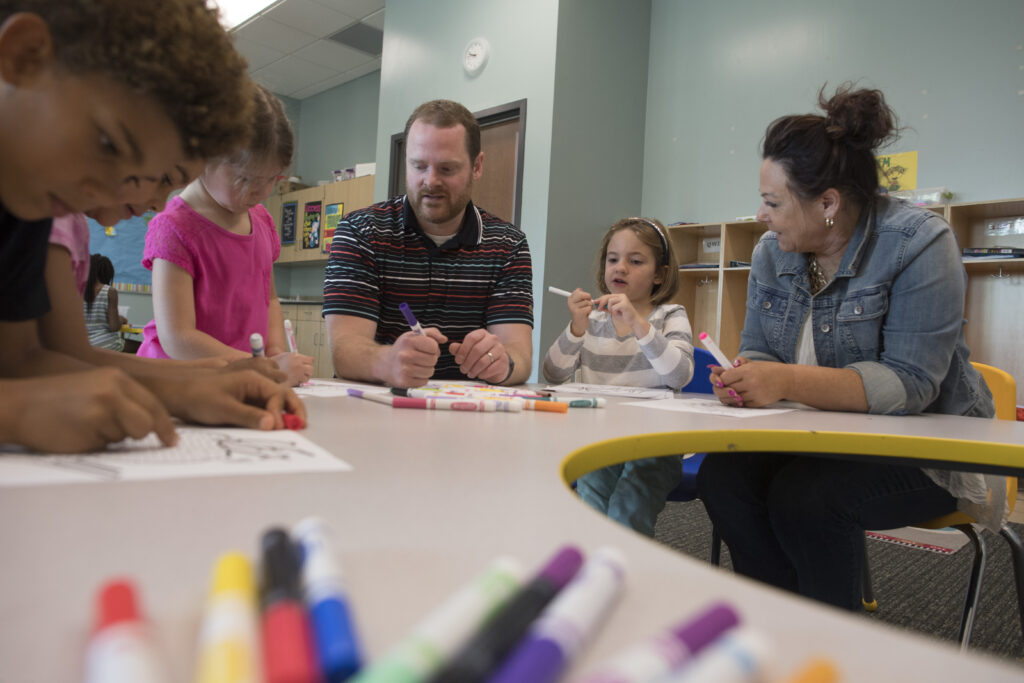 Washburn Center's culture is influenced by many factors especially because:
most of us are trained with degrees in social work, marriage and family therapy, psychology or clinical counseling.
most of us have kids in our lives and we represent a multitude of caregiver roles.
most of us are dispersed across a variety of settings and throughout the Twin Cities; we're in schools, community, homes, hospitals and office buildings, including our headquarters space in North Minneapolis.
we are attuned to all of the identities that walk alongside and in our mission. While our staff predominantly identify as white-bodied, we are doing equity and inclusion work with the desire to do better — individually and organizationally.
Together, we drive a mission that is a trusted community resource. It is all about, and for, the kids. Working here takes grit because systemic bias and racism create roadblocks to care. We are serious, bold and focused on actively achieving outcomes for equity, diversity and inclusion.
If you identify with the words: catalyst, advocate, innovative and are ready to create change — you are on the right track for a future with Washburn Center.
In any job, there is a give and get. We couldn't be more clear about what that means at Washburn Center.
We show up in our values every day serving up expertise and talents so that we transform children's mental health care and serve more children and families than we do today.
We are rewarded with a total compensation package that includes competitive salary, medical/dental/vision benefits, a 403b match, paid time off, sick time and bereavement support.
We experience the hope and resilience in serving clients across a breadth and depth of service that is unmatched — and uniquely positioned for community needs.
We provide clinical supervision toward independent licensure for social work (LICSW), professional counseling (LPCC) and marriage and family (LMFT).
Washburn Center provides wellness-centered practices to enable restoration and work/life balance.
We have access to nationally renowned trainers and professional learning opportunities through Washburn Center's Training Institute.
"I work at Washburn because we offer incredible opportunities for clinicians to grow and feel supported in that growth.

I appreciate active efforts to meet the needs of the organization and all the communities we serve. Washburn is a bright light of a non-profit."
When we collectively put our passion to work to get children and families access to care, our experience is boosted through:
Mission-driven work that strengthens your community.
Merit-based compensation that is driven by an annual performance cycle measured by individual and agency achievement of goals against our values.
Values-driven holiday closures, paid time off, wellness and community engagement time.
Work environment that matches your role; we are headquartered in North Minneapolis with offices in Edina and Brooklyn Park. We thrive in spaces that reflect our mission to heal with kids and families.
Building your proficiency and contributing to organizational growth in Equity, Diversity and Inclusion (EDI) with expert- and peer-led spaces offered multiple times a month.
Unique clinical development and experiences, including:

direct learning from highly experienced clinicians and supervisors,
reflective supervision and consultation as a routine practice and,
investment in support services and technology to maximize clinical focus.
"I have worked with many of the staff at Washburn for years. Many of my co-workers, like me, have stayed."
"The staff at Washburn are some of the most dedicated I have met; collaborating with other providers to ensure the best care for their clients, engaging in trainings for the most up to date clinical techniques, and constantly learning from each other."
Come join a mission that is guided by values and transforming children's mental health care.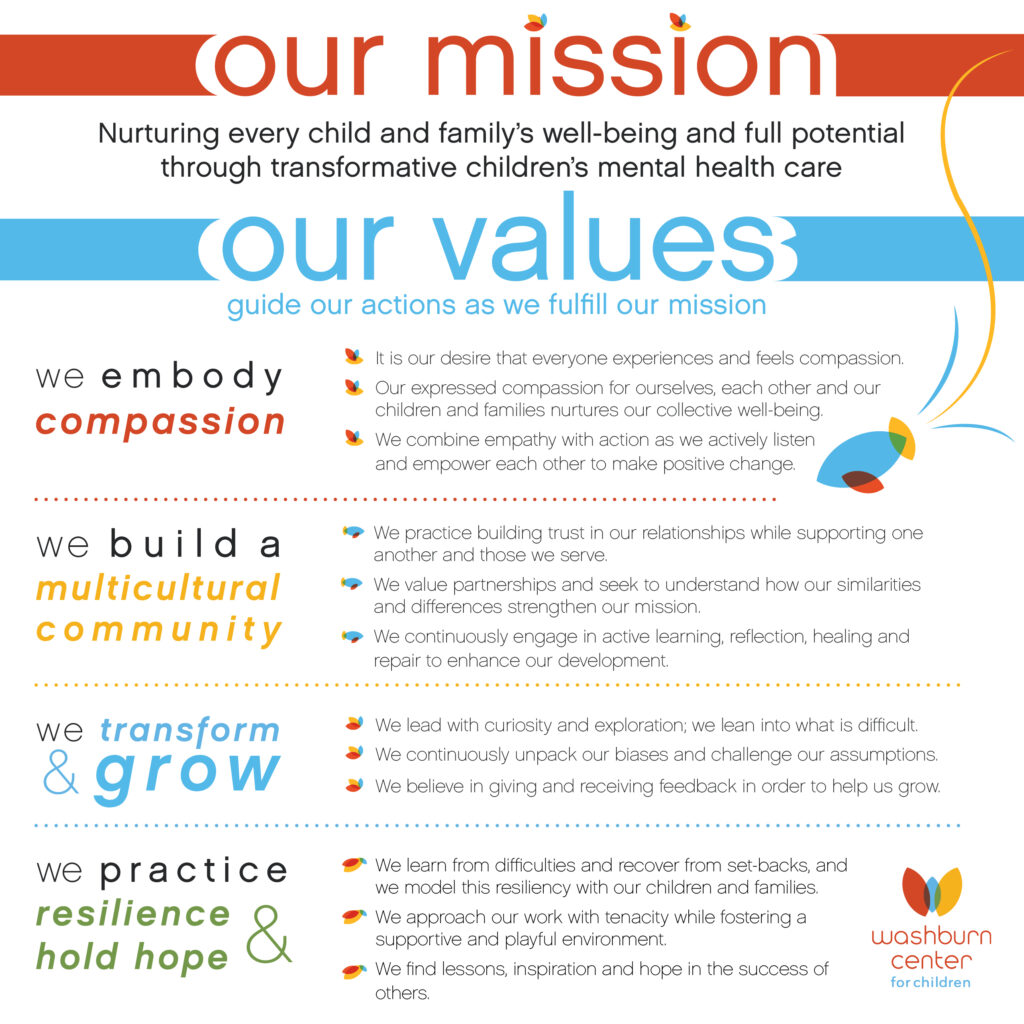 [doc_library]